january 29-30




portland, or

9755 sw barnes rd. suite 560




portland, or 97225

$595


---
KEY LEARNING POINTS
Live is the only luxury home marketing training recognized by nearly every major real estate brand in North America. Developed by The Institute for Luxury Home Marketing and taught by practicing luxury real estate professionals, Luxury Live will help you:
Brand & position yourself as a luxury market expert
How to identify, prospect, and market to affluent & high net worth individuals
Find qualified buyers for your high end listings
Learn the art of marketing consultations and negotiations
Communication & networking techniques to grow your business
And MORE!
---
BENEFITS OF MEMBERSHIP
Your registration for Luxury Live includes our comprehensive training and a one-year membership to The Institute for Luxury Home Marketing (renewable annually for $250). Here are just a few of the tools and networking opportunities that will be available to you:
Access to a national network of influential real estate professionals
Automated posts for your blog and social channels
A complimentary Proxio Connect account to market your listings internationally
Custom prospect lists based on geographic, income, and lifestyle criteria you choose
In-depth dossiers on affluent and high net worth individuals
Complimentary, state-approved online CE
Exclusive rates in Mansion Global, duPont Registry, and Unique Homes
Online learning library & training
And MORE!
---
NETWORKING OPPORTUNITIES

The Luxury Live course offers unparalleled networking opportunities both during and after the training. Many real estate professionals choose to attend courses in their feeder markets, giving you key connections with other luxury communities from across North America.
After the course, The Institute provides ongoing networking for our members, including access to our private Facebook group and invitations to our exclusive events.
---
HOW TO earn THE CLHMS DESIGNATION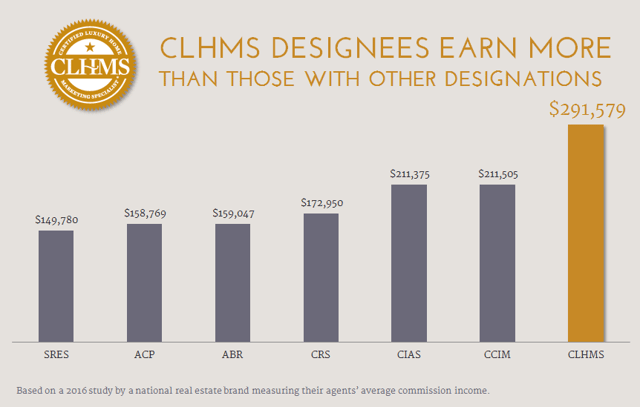 The Luxury Live course is educational requirement for the Certified Luxury Home Marketing Specialist™ (CLHMS) designation,
the highest earning designation in real estate.
Once you complete the Luxury Live course, you can apply for this designation at no additional charge. To earn the designation, you must show you've had three transactions in the top 10% of your local market.
---
REGISTration information
JANUARY 29-30
at

keller williams realty downtown
9755 sw barnes rd. suite 560
portland, or 97225
8:30AM-5:30PM, BOTH DAYS
*Lunch will be provided by our host
This course provides 2 hours of maintenance credits for active CRS designees. To receive CRS credit and Institute membership, attendees may not miss more than 30 minutes of class. This course is not eligible for the Coldwell Banker Global Luxury certification. Please login to CB Exchange to find eligible courses.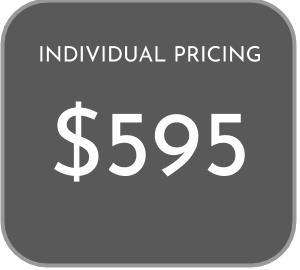 ---
Satisfaction Guarantee
If you successfully complete one of our training classes and aren't satisfied, tell us at the end of the program. You will receive a refund of the full registration amount within three (3) business days, no questions asked. Notification of dissatisfaction must be received in writing before 5:00 P.M. on the next business day following the completion of the training.